Home How it works ? / Are you an owner ?
Apartment owners enjoy a tax benefit
Renting your apartment « furnished » rather than « unfurnished » presents a number of advantages...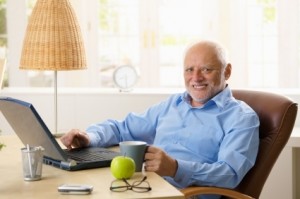 a flexible process (only 1 month's notice required) ;
a tax benefit ;
the status designation: professionally-furnished rental ;
higher rental fees (+20% on average for a furnished apartment).

which you will enjoy without the disadvantages of:
the initial investment to purchase furniture ; the monthly fees you pay to rent furniture will be covered by the rent increase
the move: you select the furniture that you would like (or we can select it for you) ; we deliver, assemble and install the furniture in the apartment
managing the equipment : we provide maintenance service on all our products and will reply immediately to requests from your tenants in case repairs or replacements are required
SeMeubler takes care of the logistics required for you to transition your « unfurnished » apartment into a « furnished » apartment, while you enjoy 100% of the tax benefit (see example below).

Example - an Apartment owner renting a one-bedroom apartment unfurnished versus furnished with GetFurnished :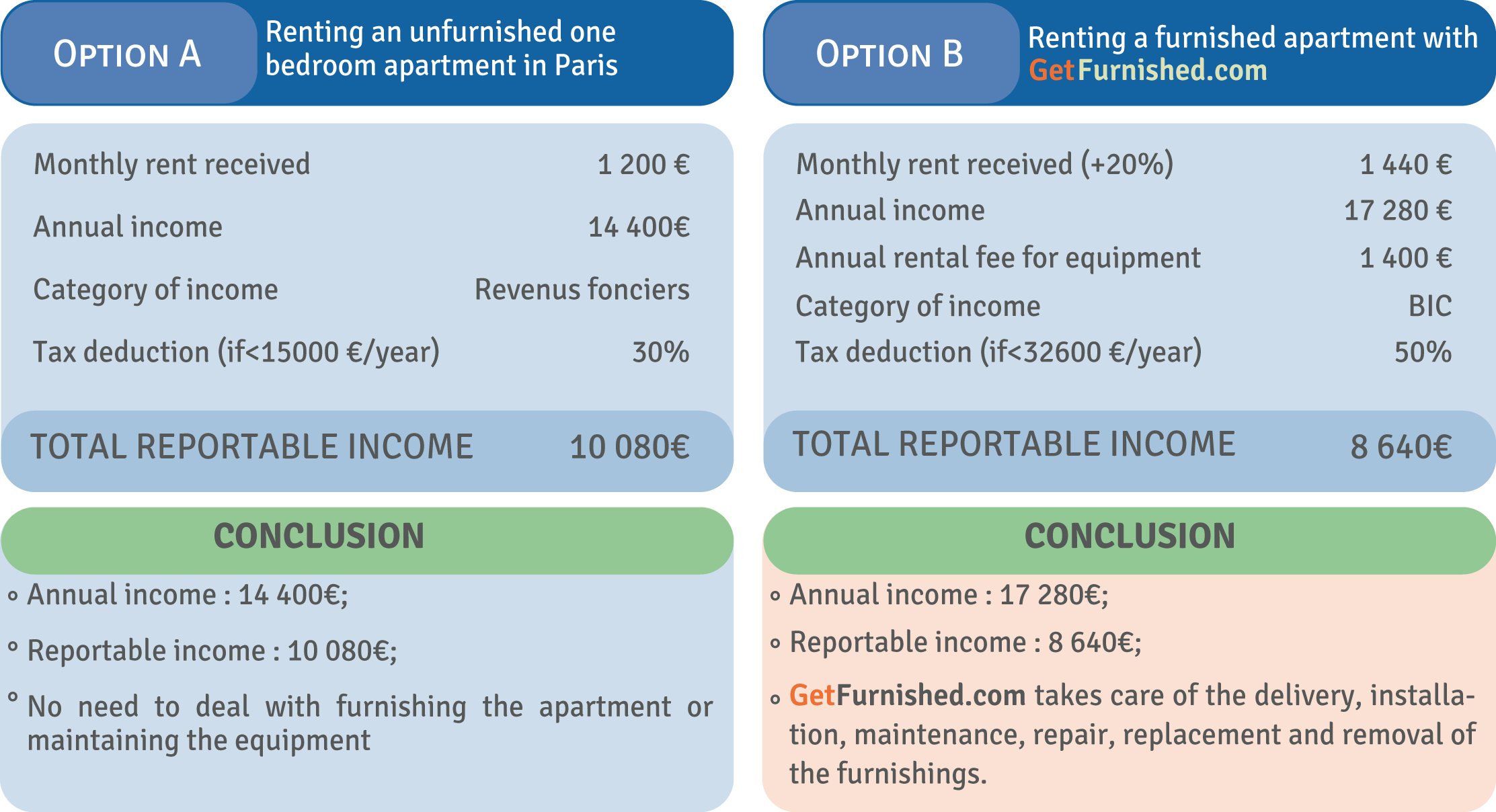 Product successfully added to your shopping cart