Home How it works ? / Delivery and services
Renting preserves your peace of mind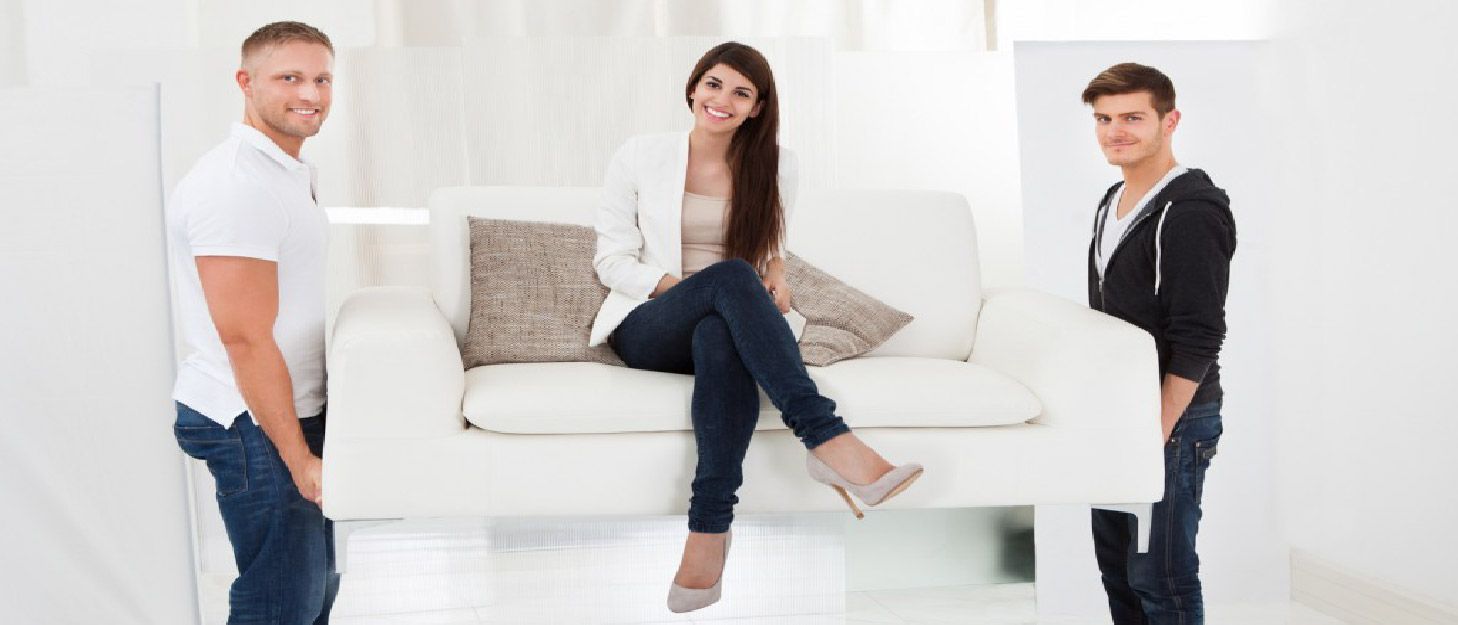 Enjoy the easiest move possible with GetFurnished.com. We take the hassle out of moving by assembling and delivering your rented furniture and appliances to your new home and collecting it when your stay is finished.
The stress of moving ...
Moving is a major cause of stress:
In some cases… researching furniture and appliance sellers, renting a van, and enlisting the help of family and friends to help assemble and move your furniture is time consuming and complicated
In other cases…moving furniture by container or with a moving company is costly and involves risk of damage to your property

... is eliminated thanks to GetFurnished
GetFurnished removes the hassles involved in moving by providing:
The furniture assembly
This service is free. Every piece of furniture that we offer for rent is assembled before you receive it.
The delivery and removal service
With this option, you choose your furniture and we'll do the rest:
Delivery;
Installation;
Retrieval of the equipment at the end of the rental period.

How this service works step by step:
Schedule a delivery
Our delivery and removal service is available 6 days a week (closed on Sundays):
1 / You specify your preferred delivery date at the time you place your order;
2 / Confirmation of the delivery date will be sent by e-mail;
3 / Our services team will call you by telephone within 72 hours before the delivery, to confirm the time of the delivery.

Furniture delivery and installation
During the delivery, we will install the furniture in the room of your choice, we will plug in and set up electrical equipment, and we will give you the corresponding manuals.
Property inspection
At the time of delivery and installation and also at the time of removal, a property inspection will be made to ensure the furniture and appliancess are in good condition.

Modification or cancellation of the delivery
You can change the delivery date by contacting us through email (
[email protected]
) or telephone (+33 1 86 65 10 00).
If, after choosing to have the furniture delivered, you decide later to pick up the furniture yourself at our warehouse, you can cancel delivery/removal service by contacting us. Please note our
cancellation policy
.
Furniture removal
You provide us the preferred date of furniture removal at the start of your rental period and this date can be adjusted thereafter.
You will need to confirm the removal date at least 21 days before departure. We will confirm that date based on the availability of our teams. Every effort will be made to meet your preference. If the date is not available, another date will be offered.
After Sale Service
Do you have a question about a product?
If you have any questions about product usage, or product maintenance, our team is here to help. Contact +33 1 86 65 10 00 (no surcharge) Monday through Friday from 10:00am to 5:30pm.
If you have additional questions about GetFurnished, plase see the FAQ page.
A broken appliance is no longer a problem
If a product stops working (1), you will need to contact customer service at +33 1 86 65 10 00
A technician will identify the problem and walk you through the steps to repair it. If the problem is not resolved after this phone call, we will send a technician to your home within 72 hours to resolve the issue.
If our technician can not solve the problem, we will replace your defective product with one which is identical or higher range.
(1): the outage having occurred while the product was being used under normal conditions
Product successfully added to your shopping cart