Home How it works ? / Are you an expatriate ?
For expats
Whether you are moving to France for a few months or a few years, the easiest option to furnish your home is rental:
Moving simplified :
With SeMeubler, you save time and ensure a smooth transition to your new home.
Imagine moving to France into a beautiful apartment ready upon your arrival, with the furniture of your choosing, and avoiding the usual hassles such as :
time lost searching for furniture and appliances in various stores, and dealing with many different vendors in a different language ;
time lost in waiting for deliveries
assembling new furniture
value lost of your property if it is lost or damaged during an international shipment
When you leave, we will pick up the furniture at a time convenient for you.
Expand your choices
Housing
You no longer need to focus your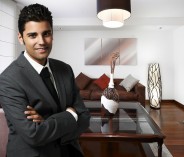 apartment search on « furnished » apartments. With SeMeubler, find
the apartment you want and furnish it how you wish
.
Furniture
Renting a « furnished » apartment leaves you no choice regarding the look and feel of your home. In contrast, we offer over 300 pieces of furniture and appliances to suit your taste and budget.

Substantial savings
Renting enables you to spend less to furnish your apartment vis-a-vis buying or vis-a-vis shipping your furniture by container. Additionally, this lower amount is divided into monthly payments made over the course of your rental period (see cost comparison example below).

You will realize further savings by combining our rental service fees with the cost of an « unfurnished » apartment which will be lower than the monthly cost of a « furnished » apartment. Typically « furnished » aparments are significantly more expensive per month.


Cost comparison for an expat family of four renting a large two-bedroom apartment :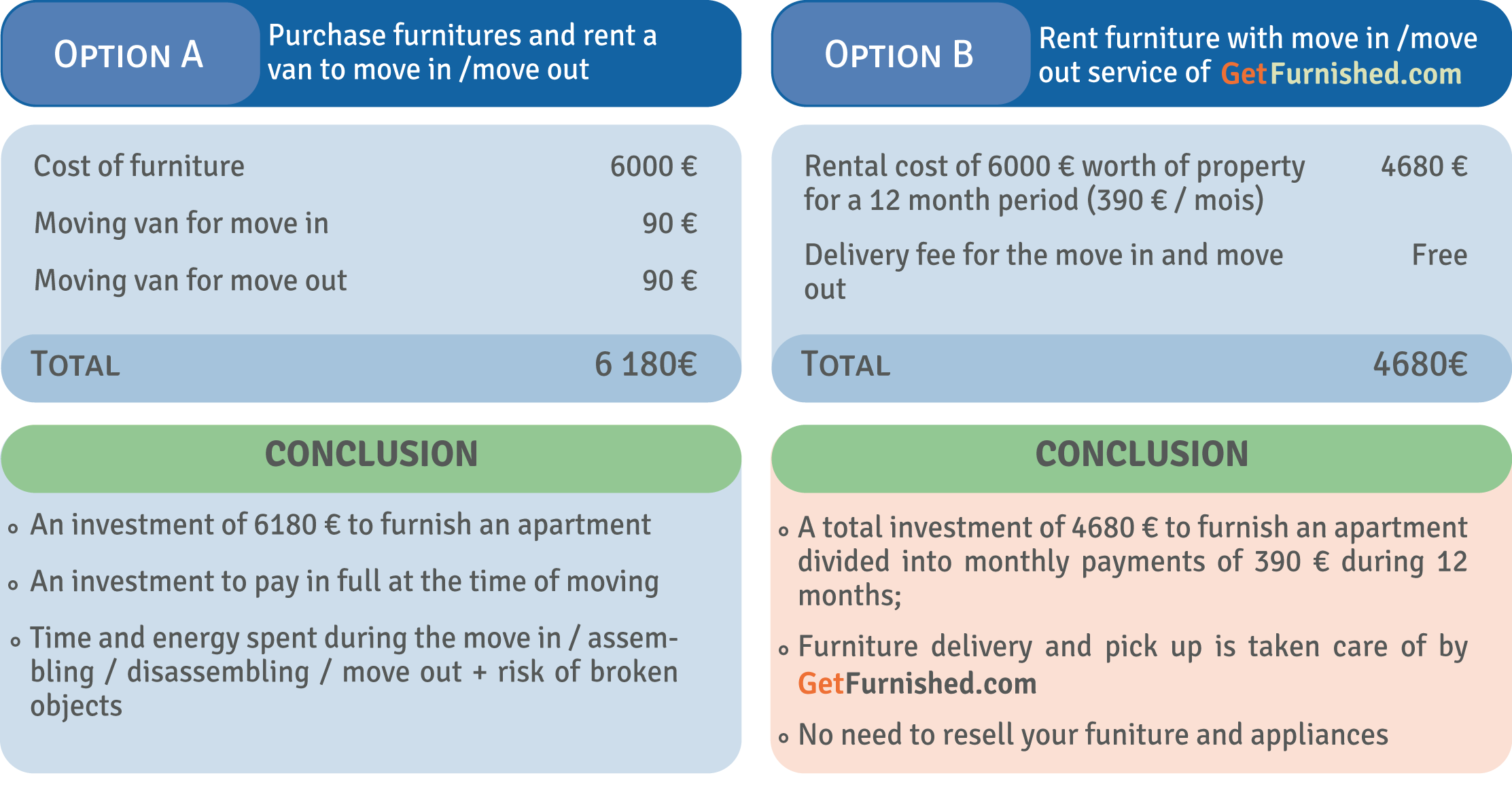 Product successfully added to your shopping cart