Home / Furniture delivery and removal service
Furniture delivery and removal service
We operate everywhere in France, Switzerland, Belgium and Luxembourg
Our delivery and removal service is available everywhere in France, Switzerland, Belgium and Luxembourg.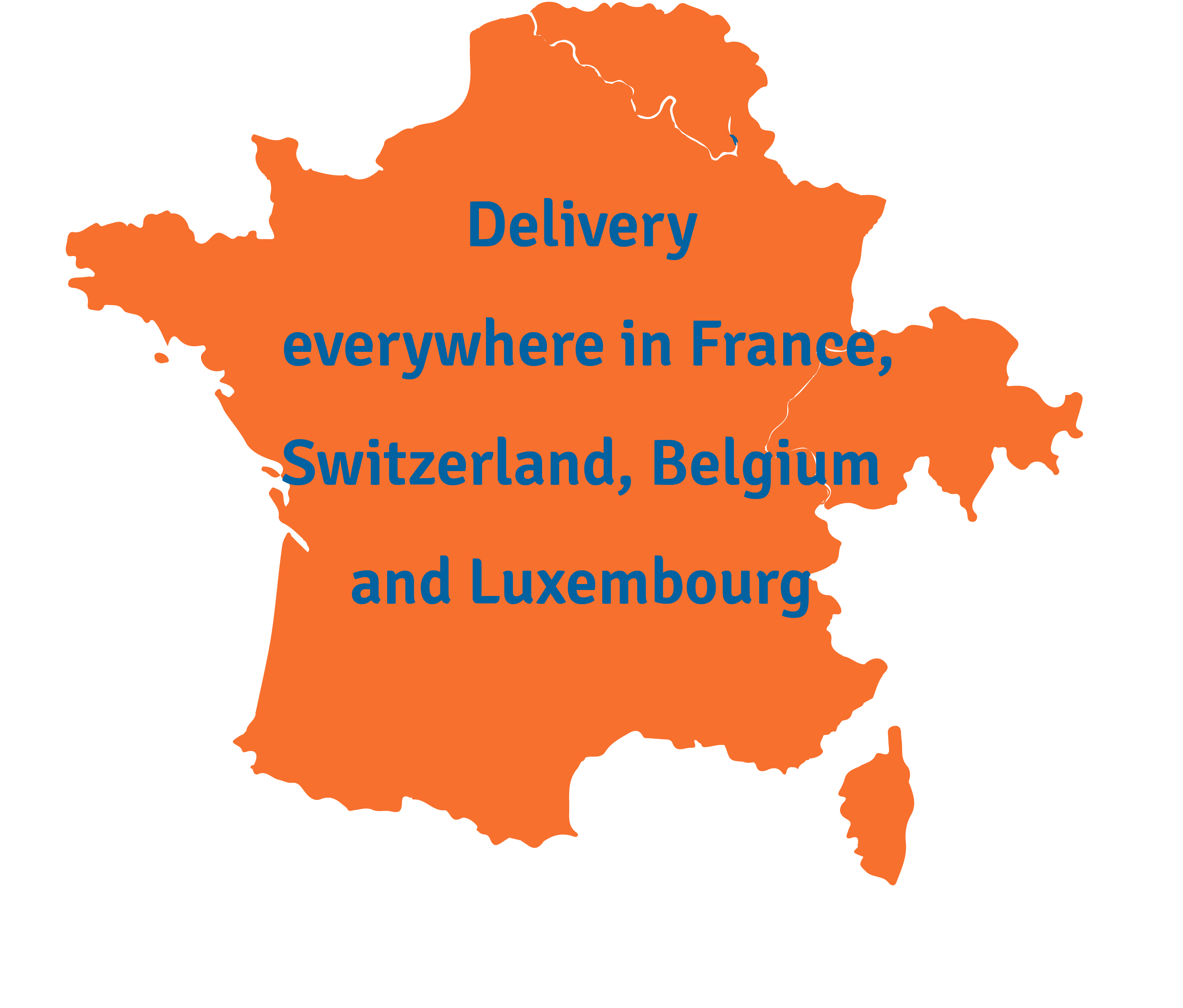 An all-inclusive benefit
With this option, you select your furniture and we'll do the rest:
moving;
assembly and installation;
removal of the equipment at the end of the rental period.


Hours of operation for equipment delivery and removal
Two options are available for your convenience:
Standard: Monday to Friday from 10:00am to 6:00pm
Premium: 6:00pm to 10:00pm Evening, Saturday from 10:00am to 6:00pm
Fees
Our equipment delivery and removal service starts at 40 € (for those in the 75 department).
Prices vary depending on:
the distance from our warehouse to your department;
the number of products to be delivered;
the day and time selected for delivery.
How the service works
Schedule a delivery
Our delivery and removal service is available 6 days a week (closed on Sundays):

1 / You specify your preferred delivery date at the time you place your order;

2 / Confirmation of the delivery date will be sent by e-mail;

3 / Our services team will call you by telephone within 72 hours before the delivery, to confirm the time of the delivery.

Furniture delivery and installation
During the delivery, we will install the furniture in the room of your choice, we will plug in and set up electrical equipment, and we will give you the corresponding manuals.

Property Inspection
At the time of delivery and installation and also at the time of removal, a property assessment will be made to ensure the furniture and appliancess are in good condition.

Modification or cancellation of the delivery
You can change the delivery date by contacting us through email ([email protected]) or telephone (+33 1 71 75 77 71).
If, after choosing to have the furniture delivered, you decide later to pick up the furniture yourself at our warehouse, you can cancel delivery/removal service by contacting us. Please note our cancellation policy.
Furniture removal
You provide us the preferred date of furniture removal at the start of your rental period and this date can be adjusted thereafter.

You will need to confirm the removal date at least 21 days before departure. We will confirm that date based on the availability of our teams. Every effort will be made to meet your preference. If the date is not available, another date will be offered.
Product successfully added to your shopping cart