Home / Home Appliances / Washing essentials / Washing machines / Washing machine HOTPOINT - 9 kg
Washing machine HOTPOINT - 9 kg
-15%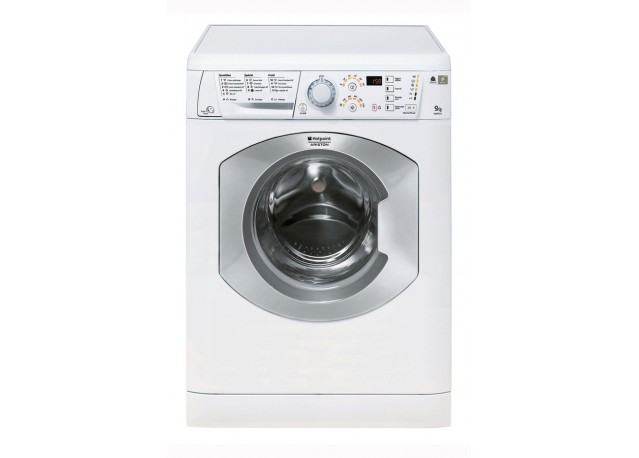 Washing machine HOTPOINT - 9 kg
This state-of-the-art washing machine HOTPOINT has an induction engine which allows to work silently. It gather the technologies:
High Definition Washing that allows more effective functions and specific programs thanks to the electronic control and limiting the consumption.
Hydro Thermal Tech that allows to control automatically and constantly the temperature inside the drum, guaranteeing sensational colors.
Technology
: Front loading
Capacity
: 9 kg
Dimensions
: W.59.5 x H.85.0 x D.59.5 cm
Location avec Option d'Achat
1er loyer GRATUIT
Livraison et installation OFFERTES
Leasing 36 Months
26,07 €
/ Month
Option d'achat en fin de contrat à 1%
Mentions légales de l'offre de Location avec Option d'Achat (LOA)
Specifications
| | |
| --- | --- |
| Warranty | Product warranty included, this product is repaired or replaced within 72h |
| Assembling | Included |
| After-Sales Service | Included |
| Product highlights | Delayed start - Child safety - Safety overflow |
| Sound level | 53 dB in Washing - 75 dB in Spin-drying |
| Width range | More than 45 cm |
| Specific dimensions | Steel drum 62 L |
| Depth range | More than 55 cm |
| Power consumption | 253 kW/year |
| Water consumption (/year) | 12509 L |
| Spinning speed | 1 200 rpm |
| Brand | HOTPOINT |
| Weight | 77.5 kg |
| Features | 16 Settings |
| Capacity | 9 kg |
| Energy efficiency class | A+ |
| Height | 85.0 cm |
| Color | White and silver |
| Technology | Front loading |
| Depth | 59.5 cm |
| Dimensions | W.59.5 x H.85.0 x D.59.5 cm |
| Width | 59.5 cm |
Product successfully added to your shopping cart