Home / Equipment / Accessories child/baby / Toy box
Toy box
2 results
Rent a toy chest
GetFurnished.com has the right toy chest for you. All you have to do is choose from the many models highlighted on the site. The articles are of very good quality and of recognized brands, such as CARS or HELLO KITTY. With GetFurnished.com, you are in control of the rental period you choose at your convenience. So don't hesitate to offer your children durable and inexpensive toy boxes.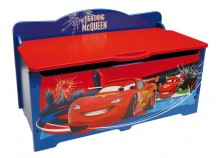 3,28 € / month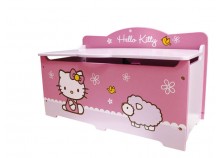 3,28 € / month
Toy chest rental with GetFurnished.com
Renting a toy chest with GetFurnished.com has many advantages. The rental period is between 1 and 36 months, and you can modify it as you wish. In addition, if the toy chest initially rented is not suitable for you, you can change it without having to travel. GetFurnished.com offers you its items at the best prices on the rental market and allows you to fully control your monthly payments.
Why rent a toy chest?
Renting a toy box is useful for more than one reason. It is perfectly suited to employees on mission, students, and more generally to all those who are passing through and do not wish to settle permanently. Unlike the constraints related to the purchase of a toy box, its rental makes it possible to spend much less. You therefore have the best products at the best prices, and you can return them at any time.
The advantages of toy chest rental
-
The price
: It is interesting in more than one way. First, renting a toy chest saves you the expense of spending a fortune to buy one. Secondly, the rental prices are very low and allow you to save money while avoiding clutter.
-
Quality
: The best brands of toy boxes are available, and their quality is beyond doubt.
-
Simplicity
: Have them deliver immediately, and let your child enjoy the pleasure of storing their toys in complete peace of mind in real time.
Product successfully added to your shopping cart